Here I Present Common Frequently Asked Questions about funbook, some are basic and some are advanced but in the end, i assure you that it will satisfy your curiosity :)
Frequently Asked Questions About Funbook
1) Does the funbook comes Pre-loaded Tata Photon+ in box?
Ans: Well, it doesn't, you will have to shell out extra 500 Rs to get it and activate it, there are three modes of activation: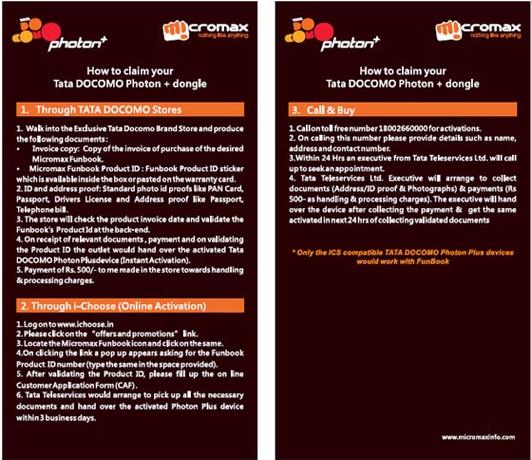 2) Does it support other modems than tata photon+?
Ans: Yes, it supports most of the dongles, including 3g and 2g, but in most of my experience, the dongles which uses sim to connect work most of the times (GSM). The Default Stock Firmware of Micromax Funbook is locked to use only Tata Photon Plus or the same manufacturer cdma dongle. You can bypass this restriction by using any Custom ROM posted in this site and connect any of your GSM dongle.
In the demo, i am myself using a Idea netsetter, and the green light continously switched on, shows that its connected.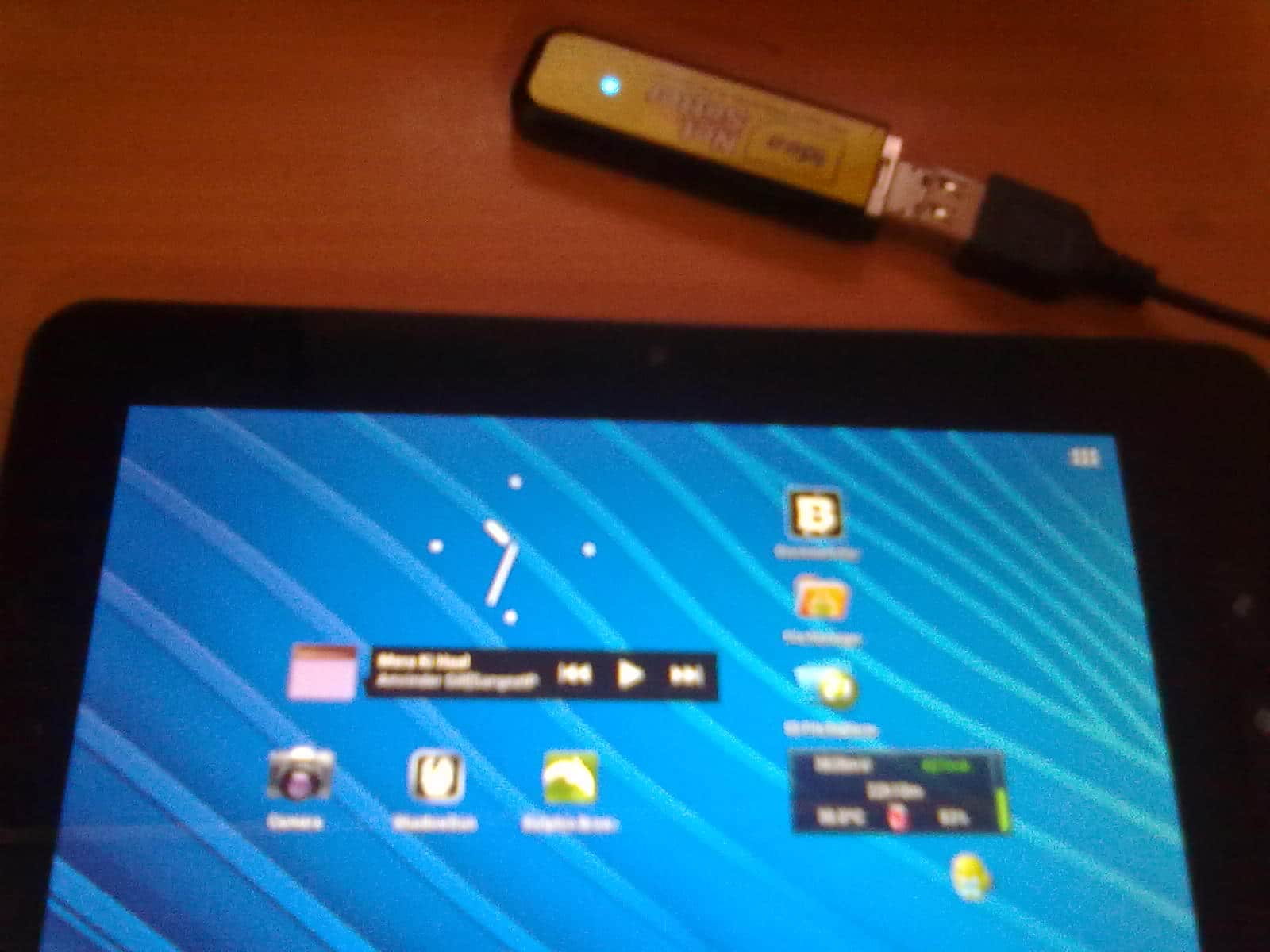 3) Does funbook support HD And powerful games like Shadow Gun?
Ans: Let the screenshot do the talking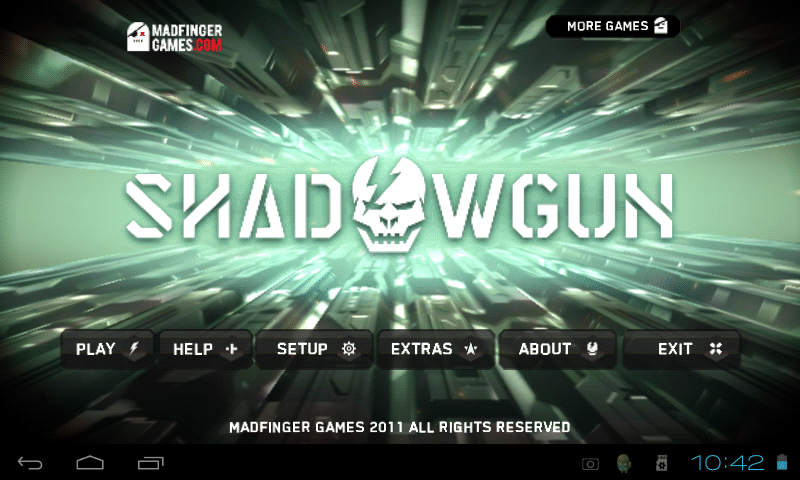 4) Does the play store supports all games and apps?
Ans: Funbook has many apps and games locked ,so you can change your phone type to Samsung Galaxy S2, using Allwinner app thread posted in our blog itself, check it out.
We Can change it to Samsung Galaxy S2 as most of The specs are same and it won't matter much as mostly all things are same, both s2 and funbook have 800X480 Screen Resolution, Both Have Dual Mali-400 GPU.
5) Does the funbook comes pre-rooted,or its need to be rooted like any other device?
Ans: Micromax Funbook Comes Pre-Rooted out of box, so no need to get it rooted and void warranty.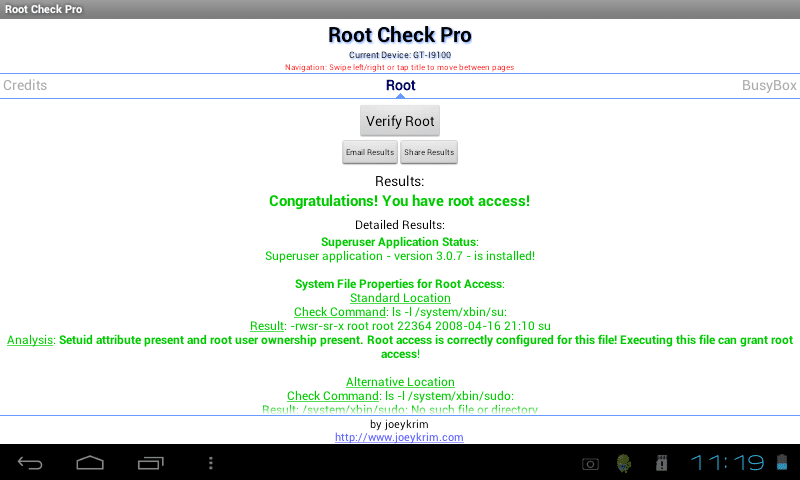 6) Can I connect usb mouse and keyboard to my funbook?
Ans: You can directly connect your usb mouse or keyboard and your tablet will recognize it automatically.
7) When I press my Funbook from back, i can see spots on lcd display, Is it fine?
Ans: Well, its totally fine, the spots you see are liquids in lcd screen, if you press hard on back cover the liquid comes up, so my advice is not to push it too hard, or you might damage your screen.
8) Skype doesn't work on my tablet, what to do?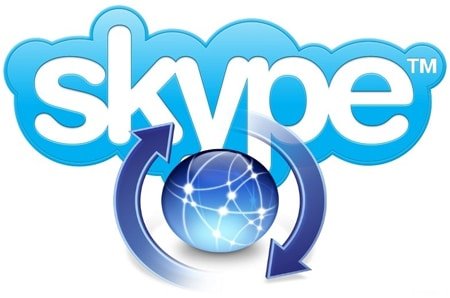 Ans: For solving Skype video calling problem. Just use the Skype version 2.5.160 and the updated Skype 2.5.4.162.
Download Here.
9) Why is the touch auto-functioning when in charging mode? Is the touchscreen poor?
Ans: Well, your touchscreen is perfect and nothing to worry about. Its due to the high volt capacity of the Micromax provided charger which discharges more electricity than needed and hence a static electric field is transformed to the Touch screen surface making it auto-touch. You can either use any other charger which matches the charger slot pin and produces lower output than 5v (Output of 4v is recommended).
For Any Other Queries Please Comment, We would Love to hear from you.