Warning: Your Tata photon dongle that came with fb, will not work after flashing with clean ics rom.
Some may wonder why, installing a ROM in Micromax funbook is important, as a matter of fact, it is necessary, installing a clean ROM would
Clean Android ICS on Micromax Funbook
Delete all the bloatware in the funbook.
Free up the internal memory.
Biggest of all, it will give you access to use more 2G/3G dongle in Funbook
Tools Needed:
Live Suite (Used to Flash all Allwinner A10 Tablets)
4.0.3 Firmware(Ice Cream sandwich) – Big thanks to 'eyesoncomputer' for the links.
Lets Get Started:
Download and unpack Live Suite.
Download and unpack the Firmware Files.
Run Livesuite.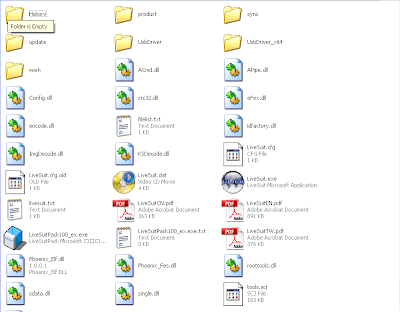 The Following Menu will be shown:

Click on Select Img, Following Menu Will appear, From it, Choose the Firmware.img file.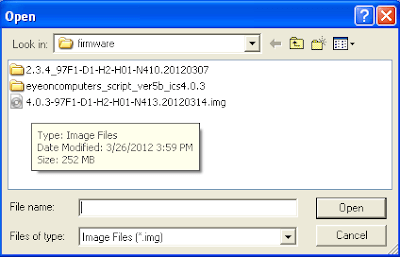 Turn Off your tablet, press and hold the back button and holding the button, connect the funbook to pc, and press the power button 10 times as fast as possible, remember do not leave the back button while doing the process.
Note: For the first time upgrade, you will need to install drivers manually, for installing drivers, refer to the bottom of the page.
Follwing Screen will appear, Click Yes.
Click again on 'Yes' Following screen will appear:

Upgrade will start itself. After its finish, click 'Ok' and remove the cable and power on the tablet, First time it will take 4 to 5 Minutes to boot,so don't worry.
Driver Installation:
For a first-time upgrade, you need to install the driver manually. (These drivers are different from ADB drivers)
After pressing the power button 10 times, following screen will appear.

A menu will appear, click Yes this time only.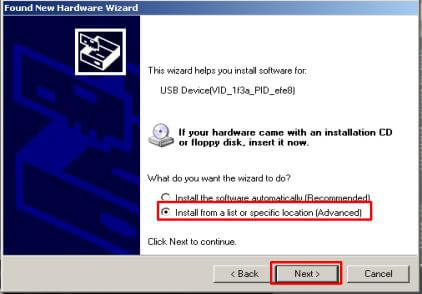 From Livesuite folder, locate USBDriver or USBdriver x64 folder (according to your system) and click ok.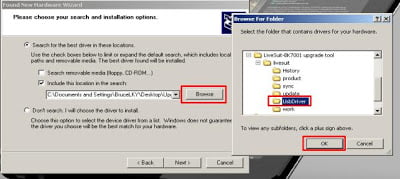 Click Next to start the installation, errors might appear but continue to click 'Install anyway'. When Installation is finished click on done.
Note: This post has been written by shashwat. All credits go to him.