First of all thanks to Sergey_F1 For creating this awesome script.
As we all know that funbook capacity is 4 gb, which is divided into two parts,namely internal storage and sdcard, both having sizes of 2 gb each. Because of which games are installed on sdcard partition and not on our own memory card, which is renamed as EXSTD in funbook. And as a fact ,big games like shadowgun, modern combat 3 requires more than a gb to install, which unfortunately cannot be installed in our memory card(exstd).
This script is created basically for changing sdcard to memory card. It swaps memory card to sd card and vice versa.
Change sdcard to memory card
You will understand better by seeing the screenshot.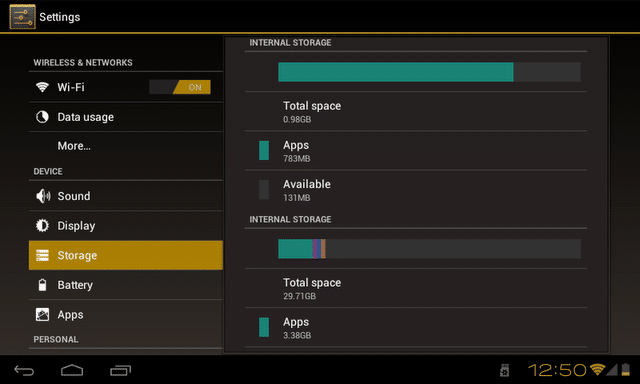 Note: It automatically copies the data from your memory card to sdcard.
How to use:
1) Download switch SDvUe.zip
2) Unpack .zip file.
3) Connect your tablet with pc in usb debugging mode(Don't select usb storage mode).
Note: If a pop-up occurs asking for drivers, update it with the following drivers: 32-Bit or 64-Bit
4) Just run 'SDvUe.exe' and let it do the job, at the end press enter and tablet will reboot, plug out the
cable.
Hooray! You Are done, now you are free to install any number of games and apps in your Memory Card.